H-161A/U
Jump to navigation
Jump to search
Headset-Microphones H-161/U and H-161A/U provide facilities for transmission and reception of voice-frequency speech signals. They can be used with portable and vehicular radio sets in areas where background noise is medium to high. They can be worn under the M1 infantry helmet. Both models are similar, except that the H-161A/U eliminates more background noise.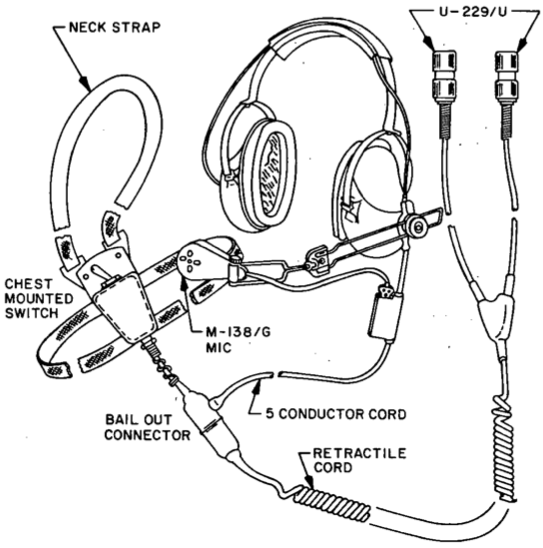 Technical Characteristics
Frequency response

300 to 3,500 cps

Headset impedance

500 ohms

Normal headset input level

56 dbm at 1,000 cps.
Images
Related Files

TM 11-5965-262-13
ORGANIZATIONAL AND DS MAINTENANCE MANUAL INCLUDING REPAIR PARTS AND SPECIAL TOOL LISTS

HEADSET-MICROPHONE
H-161/U AND H-161A/U

MILITARY SPECIFICATION SHEET, HEADSET - MICROPHONE H-161E/GR
4 April 1978