S-144
Jump to navigation
Jump to search
Standard S-144: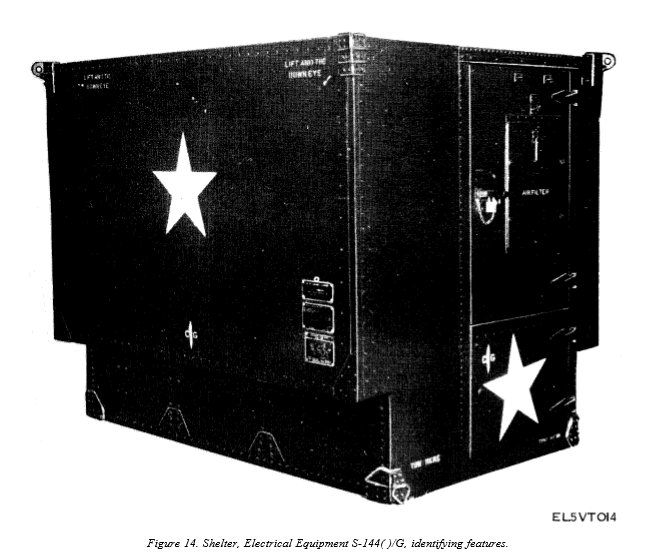 Physical, Characteristics: Interior Dimension: 71-1/2" L x 54-1/2" W x 58" H Exterior Dimension: 76" L x 57" W x 62-1/2" H Aluminum skins and structural members bonded to plastic foam core. Weight: 375 pounds Concept of Use: General purpose communications - electronics enclosure for tactical army use. Transportable by 3/4 ton truck and by fixed and rotary winged aircraft. Can be adapted for transport by 1-1/4 ton truck.
S-144/G of the AN~MTC-7:
Reference FileS
TM 11–5410–205-15P, Operator's Organizational, DS, GS, and Depot Maintenance Repair Parts and Special Tools Lists: Shelters, Electrical Equipment S-144/G, S-144A/G, S-144B/G, S-144 C/G and S-144D/G.

TM 11-5805-211-15 July 1959
AD 755 200 Reference Manual on Shelters, Army Natick Laboratories, Natick, Massachusetts, Jan. 1972

AD 755 200 1972
See Also