WD-36~TT
Jump to navigation
Jump to search
Cable, Telephone WD-36/TT is ultra-light two-conductor field telephone wire consisting of a pair of solid aluminum conductors, insulated with polyethylene, and dispensed from either Cable Dispenser MX-6895/TT (which holds one quarter mile of cable) or Cable Dispenser MX-6894/TT, which holds one half mile of cable.
Key characteristics include:
Conductors are each manufactured from a single strand of alloy 5052-O aluminum, with a diameter of 0.022±0.001 inches (23 AWG).
Insulation manufactured from low-density polyethylene resin.
Insulation wall thickness is 0.007±0.001 inches, and conductor separation is 0.017±0.003 inches.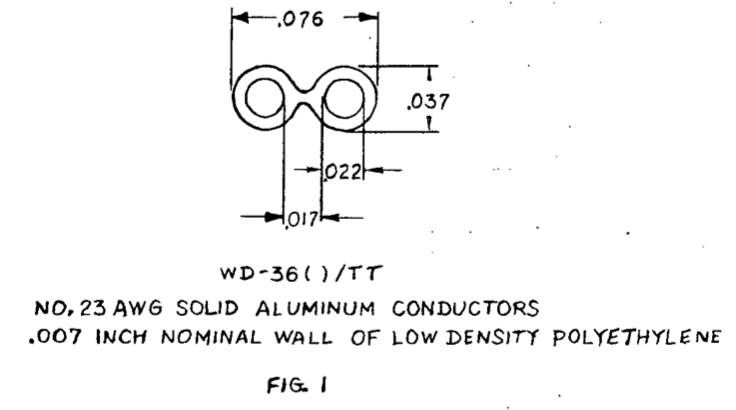 Related Files

MIL-C-55462

MIL-C-55462 AMENDMENT 1