AN/TSQ-61
Jump to navigation
Jump to search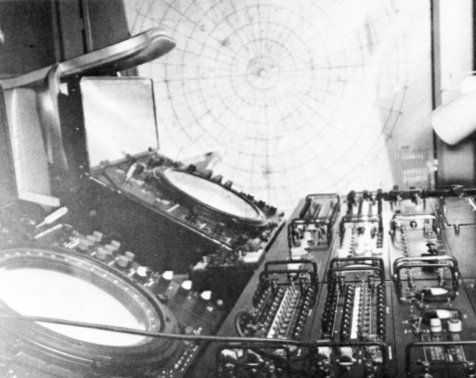 The AN/TSQ-61 is an operations central which provides radar surveillance data by means of two AN/UPA-48 PPI (Plan Position Indicator) scopes and aircraft control (air/ground voice) communications through the AN/TSC-53 van for the Forward Air Control Post (FACP). The operations central also coordinates the FACP operation by commununicating with other elements of the Tactical Air Control System. SIF (Selective Identification Features) decoding is provided by KY-364 control boxes which are compatible with AN/TPX-48/AN/TPS-44 and AN/TPX-47/AN/TPS-43. Operations control consists of a group of components housed in a lightweight mobile shelter designed for transport by cargo truck, helicopter, cargo aircraft, transporter or rail. Air conditioning and heating is provided for creature comfort and equipment stability.
CAPABILITIES: The AN/TSQ-61 contains two AN/GRA-39 remote control heads which are interconnected with the GRC-106/TSC-53 for UHF frequency agility. Similarly, the AN/TSQ-61 contains remotereceiver control of the AN/TPS-44. for imProving video reception on its twoAN/UPA-48 PPIs. Patch panels for compati- bility with the AN/TSC-53 and AN/TRC-97,as well as a manual plotting board, is also nresent in the AN/TSQ-61.
POWER INPUT: 120/208 VAC, 400 Hz, 3 nhase, 4 wire (grounded neutral).
See Also
S-388/TSQ-61
Reference Files
31P1-2UPA48-series
31P4-2ARX-series
31S1-2TSO61-series
31W1-2GIC18-series
31W1-2PT-291
31W1-2PT-292
31W1-2PT-464
31W1-2PT-494
31Z1-406-06
35EP-118-series