AN/MRR-8
Jump to navigation
Jump to search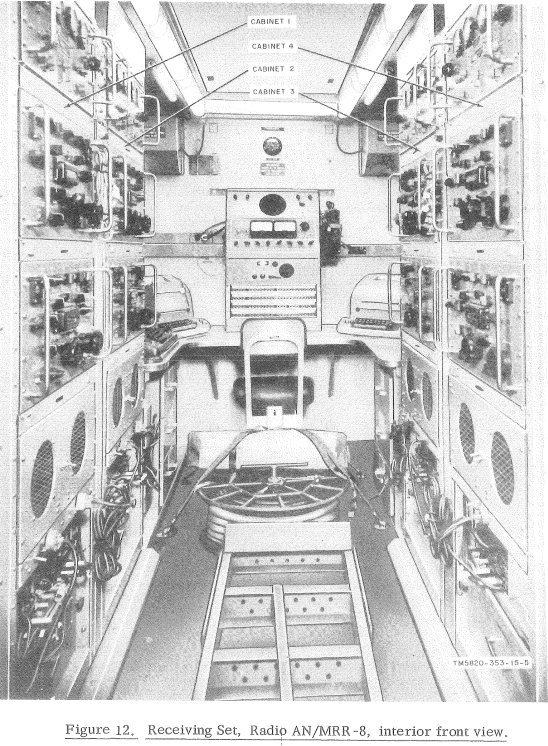 Receiving Set, Radio AN/MRR-8 was an assemblage of hf radio receivers and associated equipment capable of receiving RATG, mcw, am and fsk from 0,5 to 32 megacycles. Reception of voice 6A3.
MAJOR COMPONENTS
1. Radio Receiver R-390/URR (8)
2. Terminal Telegraph TH-5/TG (11)
3. Frequency Shift Converter CV-116/URR (4)
4. Teletypewriter TT-98/G (2)
5. Telephone Set TA-312/PT (2)
6. Electrical Equipment Shelter S-187/MRR-8 (1)
7. Generator Set, Gasoline Engine, Trailer Mounted PU-294/G
The AN/MRR-8 provided four diversity or eight normal circuits, with a maximum of four fsk circuits, and it could provide full duplex circuits when used with Transmitting Central, Radio AN/MRT-9. The AN/MRR-8 was found at Army level. It was air-transportable, designed for installation in a 2-1/2-ton truck.
Reference Files
TM 11-5820-353-15
TM 11-5820-353-24P
TM 11-5820-353-25P